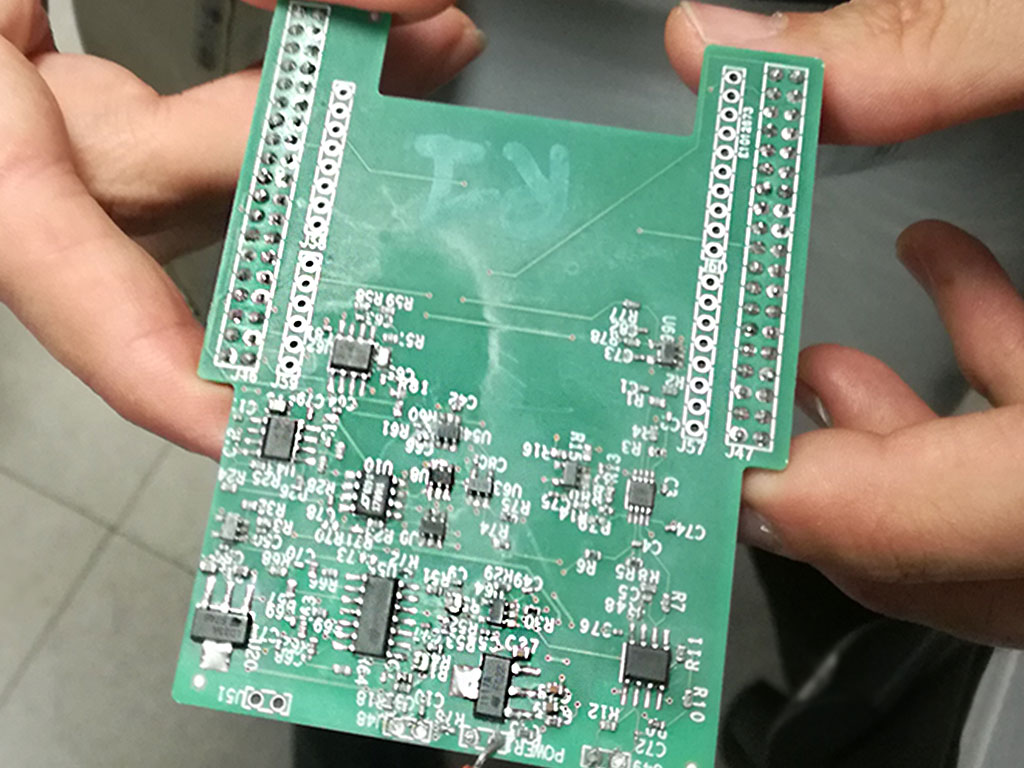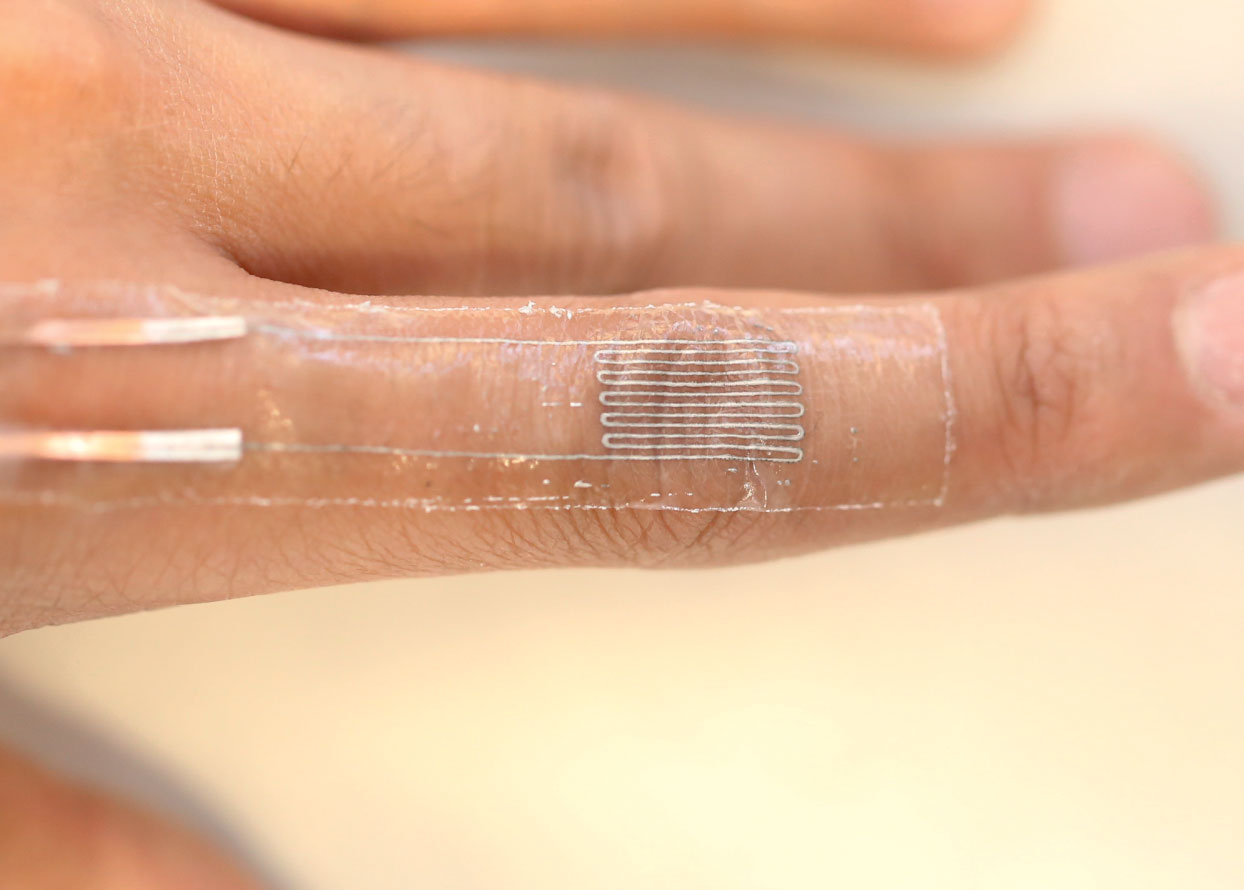 The aim of SINTEC is to advance a rigid-stretch PCB technology with stretchable substrate and liquid alloy, and to demonstrate its usability in complex applications, involving wearable sensing, embedded processing, and Fat-IBC. This will substantiate the advantages with this rigid-stretch technology and its improvement area. Industrial manufacturability and cost/scaling issues will be investigated.
Its unique features will enable a ground breaking intra body communication technique that provides secure communication at large bandwidth and low power, allowing for multiplex sensoric inputs from many sensor nodes on the body.
Our vision is that with its dynamic compliance and water repellent permeable encapsulation the soft, sticky and stretchable smart patch will withstand vigorous action, sweating and water; making it ideal for an active life.
Our vision of smart stretchable patches is an unobtrusive support system that can be used all the time, whatever you do indoors or outdoors – having a walk in the rain, trekking, swimming, taking a shower, biking, or having sex – allowing an active elder person to be warned when slow deterioration in health, e.g., heart, balance, or muscular; or helping a recovering person in a quicker rehabilitation by sensoric support and recommendations from an app without having to be in a physiotherapy institution for too long, e.g. after long illness, stroke or trauma.
The main advantages should be in comfort and that the sensors do not move so much relative to the skin. Hence, its major impact will not in replacing other wearables but rather providing novel capability, considered to give immense impact on society with new intelligence support, augmenting life in, e.g., nomadic healthcare, fitness, medical technology, social networking, and entertainment. Several companies around the world are investing in stretchable technology and some commercialization has started.
"SINTEC's novel manufacturing and integration technology enables a soft, sticky and stretchable smart patch for multiple usage and long lifetime, for anyone, anywhere and anytime."
SINTEC main objectives are: