The aim of the SINTEC Final Workshop "Smart Bioelectronic and Wearable Systems" is to highlight European research focused on the ultra-flexible, stretchable, soft and conformal technologies, and networking with companies and European funded projects to discover future opportunities in the stretchable electronics market.
The SINTEC Final Workshop is addressed to:
Submit your abstract to present your research activity as oral or poster presentation. DEADLINE: 17 March 2023
Only few slots available for oral presentations: you could be asked to present a poster in case of no availability.
Stretchable and conformal electronics

Wearable sensors and actuators

Smart patches and clothings

Wearables for sports and healthcare application

Network solutions for wearable health and sport monitoring
17:00 – 20:00 | Registration and opening session
9:00 – 17:00
Introductory session
Bioelectronics
Stretchable and Conformal Electronics
Wearable sensors and actuators
Poster session
Workshop Dinner
9:00 – 16:00
Smart patches and clothing
Wearables and implants for sports and healthcare application
Intra-body communication
Network solutions for wearable health and sport monitoring
Research initiatives, Industrial trends and Market uptake
Abstracts submission is closed!
A detailed program will be online from the end of March 2023
Robin Augustine (Uppsala University): Fat-IBC for safe and secure broadband intra body communication
Danilo Demarchi (Politecnico di Torino): Bio-Inspired Electronic Systems for Biomedics and Precision Agriculture
Mohammad Hossein Behfar (VTT): VTT's work flexible and stretchable electronics technology
Alessandro Gumiero (STMicroelectronics): Multimodular sensor boards for smart patches
Klas Hjort (Uppsala University): Supercooled liquid gallium circuits
Martin Kaltenbrunner (Johannes Kepler University): Materials and methods for sustainable soft devices – from biodegradable tough gels to mycelium based electronic skins
Charlotte Kjellander (TNO, Holst Center): Smart wearable systems
Stefan Lundgren (Beneli AB): High volume production of smart patches
Christian Müller (Chalmers TU): Electrical and mechanical properties of chemical and electrochemical doped conjugated polymers
Gustaf Mårtensson (Mycronic AB): Additive manufacturing of stretchable PCB using digital surface mount technology
Matej Supej (University of Ljubljana): Smart patches for sport performance
Jarkko Aleksi Tolvanen (Oulu University): Ultraelastic and high-conductivity multiphase conductor with universally autonomous self-healing
Klas Tybrandt (Linköping University): Wearable electronics based on stretchable nanocomposites
Ångström Laboratory, Uppsala University.
Lägerhyddsvägen 1, 752 37 Uppsala, Sweden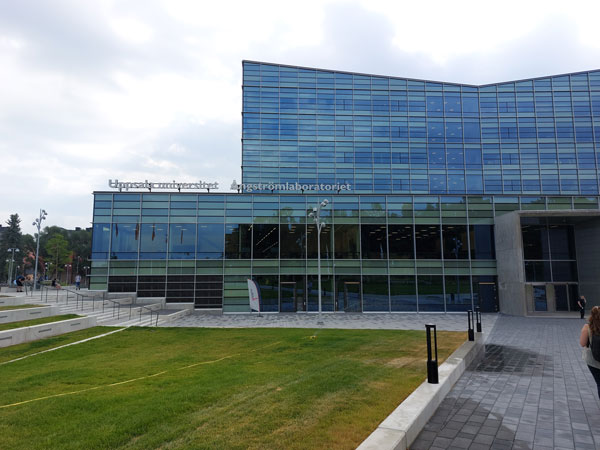 We are in Uppsala Walpurgis week!
The largest student party in Sweden, with its main fete April 30.
The 30th of April, Walpurgis Eve – referred to as 'Sista april' or 'Valborg' in Swedish – is the celebration of spring arriving in Sweden. In Uppsala it is also the largest student event of the year with the Donning of the Caps at Carolina Rediviva, student floats running the Fyris River, singing at the Gunilla Bell Tower and much more.
Don't miss the opportunity to participate to this amazing party!
More info about the 2023 edition will be published soon…
Sara Attanà, Warrant Hub
Robin Augustine, Uppsala University
Klas Hjort, Uppsala University | co-chair
Gustaf Mårtensson, Mycronic | co-chair
Klas Tybrandt, Linköping University