The aim of the SINTEC Final Workshop "Smart Bioelectronic and Wearable Systems" is to highlight European research focused on the ultra-flexible, stretchable, soft and conformal technologies, and networking with companies and European funded projects to discover future opportunities in the stretchable electronics market.
The SINTEC Final Workshop is addressed to:
Stretchable and conformal electronics

Wearable sensors and actuators

Smart patches and clothings

Wearables for sports and healthcare application

Network solutions for wearable health and sport monitoring
Wed 26th April 2023 | 17:00 – 20:00
PROGRAM
17:00 – 18:00 | Registration
18:00 – 20:00 | Welcome get-together
Thu 27th April 2023 | 9:00 – 20:00
PROGRAM
Klas Hjort (SINTEC Project Coordinator, Uppsala University)
Welcome / the SINTEC Project
Klas Hjort (SINTEC Project Coordinator, Uppsala University)
Spray-printed stretchable microelectrode array of supercooled liquid gallium
Mohammad Behfar (invited, VTT)
Design and technologies for high throughput manufacturing of medical wearable electronics
Eleonora Macchia (Åbo Akademi)
Single-molecule bioelectronic sensor: improving reliability with machine learning approaches
10:30 – 11:00: Coffee
11:00 – 12:30:
Klas Tybrandt (Linköping University)
Wearable Electronics based on Stretchable Nanocomposites
Danilo Demarchi (invited, Politecnico di Torino)
Bio-Inspired Electronic Systems for Biomedics and Precision Agriculture
Onur Parlak (Karolinska Institute)
Epidermal Sensors for Medical Diagnostics
Lengwan Li (KTH)
Biomass Derived Nanocellulose Based Electrodes for Simultaneously Ultrasound and Bio-Electronical Signals Recording
12:30 – 14:00: Lunch
14:00 – 15:30:
Matej Supej (SINTEC Project Partner, Ljubljana University)
The validity of a novel stretchable smart patch developed in connection with the SINTEC project for monitoring sports performance
Jarkko Tolvanen (invited, Oulu University)
Highly stretchable and autonomously self-healing conductors for soft electronics
Laura Seufert (Linköping University)
Gold nanowire-based stretchable conductors for neural interfacing
15:30 – 16:30: Coffee and poster session
16:30 – 18:00:
Charlotte Kjellander (invited, TNO)
Smart wearable systems
Youngseok Kim (Chalmers University)
Mechanically Adaptive Mixed Ionic-Electronic Conductors based on a Polar Polythiophene Reinforced with Cellulose Nanofibrils
Gianluca Amprimo (Politecnico di Torino)
NeAdEx: Towards Adaptive Telerehabilitation Using Wearable Technology
18:00 – 20:00: Dinner
Fri 28th April 2023 | 9:00 – 17:00
PROGRAM
Gustaf Mårtensson (SINTEC Project Partner, Mycronic)
Sustainable, digital production of wearable soft-stretchable electronic devices
Christian Müller (invited, Chalmers University)
Chemical and Electrochemical Doping of Conjugated Polymers and Correlation between Electrical and Mechanical Properties
Alessandro Gumiero (SINTEC Project Partner, STMicroelectronics)
Multimodular small and low-power sensor boards for smart patches
Marios Savvakis (Linköping University)
Photoinduced Polymerization of Small Molecules for the Formation of Organic Electronic Devices
10:30 – 11:00: Coffee Break
11:00 – 12:30
Martin Kaltenbrunner (invited, Johannes Kepler University)
Materials and Methods for Sustainable Soft Devices – From Biodegradable Tough Gels to Mycelium Based Electronic Skins
Medha Krishnaswamy (SINTEC Project Partner, Evalan)
An Innovative Portable Gateway for IoT-Sensors in Rehabilitation and Sports
Irene Rechichi (Politecnico di Torino)
Monitoring Sleep Patterns in Parkinson's Disease through Inertial Measurements
Nina Verdel (SINTEC, Ljubljana University)
Validity of the CORE sensor to assess core body temperature during cycling
12:30 – 14:00: Lunch
14:00 – 15:30
Ville Vartiovaara (invited, GE Healthcare Finland Oy)
Wearable patient monitoring sensors for intra-hospital use
Stefan Lundgren (Beneli)
Contract manufacturer of connected wearables
Robin Augustine (SINTEC, Uppsala University)
Fat – Intra Body Communication: A new paradigm for intra-body communication technology enabling reinstatement of lost functionalities in human
Round table/Open discussion, poster prize, summary and closing
16:00 – 17:00: Coffee after meeting
Ångström Laboratory, House 10 – Heinz-Otto Kreiss Hall, 1st floor ( You can find the entrance of house 10 from the ground floor, on the north side of the building next to the bus stops)
Uppsala University
Lägerhyddsvägen 1, 752 37 Uppsala, Sweden
Lunches, coffee and dinner will be at the restaurant Rullan, room 100120 on the ground floor.
Find your way to The Ångström Laboratory: https://www.angstrom.uu.se/angstrom-laboratory/find/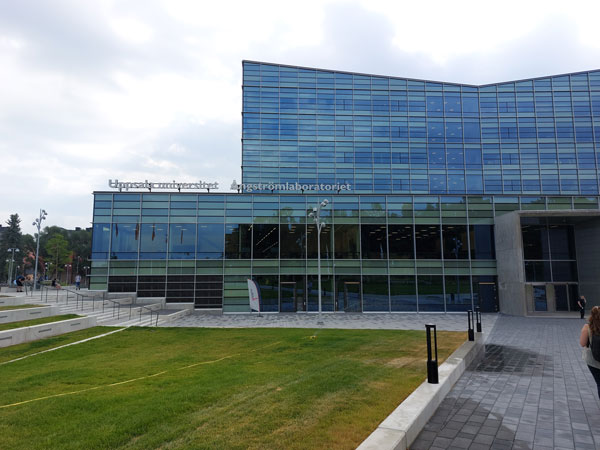 We are in Uppsala Walpurgis week!
The largest student party in Sweden, with its main fete April 30.
The 30th of April, Walpurgis Eve – referred to as 'Sista april' or 'Valborg' in Swedish – is the celebration of spring arriving in Sweden. In Uppsala it is also the largest student event of the year with the Donning of the Caps at Carolina Rediviva, student floats running the Fyris River, singing at the Gunilla Bell Tower and much more.
Don't miss the opportunity to participate to this amazing party!
Accommodation Suggestions
For those of us that are a bit lazy, have a thick wallet and like comfort:
Grand Hotell Hörnan
Clarion Hotel Gillet
Hotel Villa Anna
Radisson Blu Hotel, Uppsala
Elite Hotel Academia
Lower costs but high quality and in the city:
Akademihotellet
Uppsala CityStay Hotel
… and even lower costs but still decent and in the city:
Uppsala City Hostel
Vandrarhem Uppsala Centralstation
Hotell Centralstation
Uppsala Hostel
Sara Attanà, Warrant Hub
Robin Augustine, Uppsala University
Klas Hjort, Uppsala University | co-chair
Gustaf Mårtensson, Mycronic | co-chair
Klas Tybrandt, Linköping University