Evalan is one of  SINTEC project partner and it develops IoT solutions that improve the quality of life, lead to greater efficiency and lower costs. After two years from the beginning of the project we asked our partner which have been the activities that characterized the first part of the project and what have been the results obtained so far. 
The activities made by EVALAN so far went by the definition of requirements (functional and technical) to investigatory work regarding technical feasibility, capabilities, and limitation. Moreover gateway development, compatible with the (stretchable) body sensors has been developed within the SINTEC project.
With this came the scope alignment of consortium partners and incorporating technical compatibility with technologies developed by consortium partners e.g. use of proprietary and adapted communication protocols.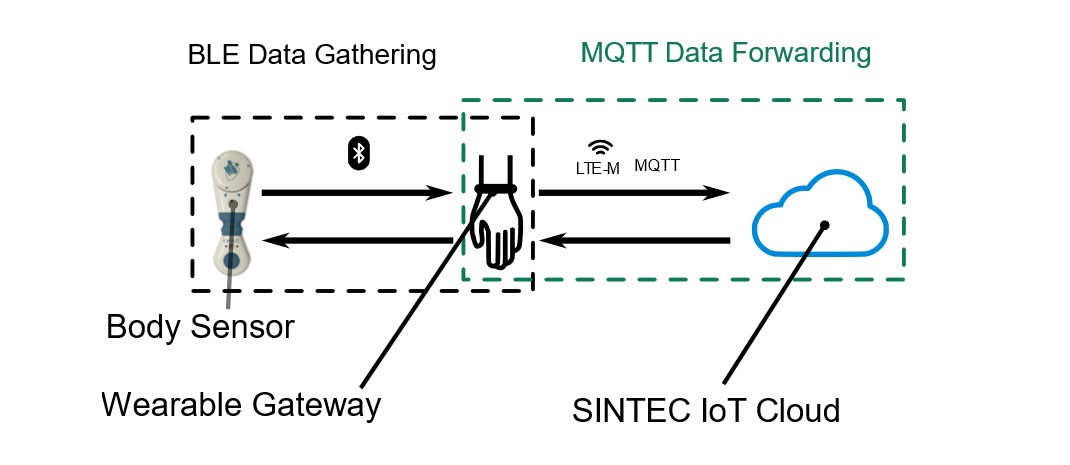 Overview of the end-to-end solution for data transfer from the body sensor to the cloud
So, the main achievements obtained by Evalan at the second year of the project are:
End-to-end solution allowing for direct data transfer of body sensors to the cloud, without the use of additional equipment e.g. a mobile phone or laptop.
Custom electronics design to minimize cost and weight and maximize performance
Custom firmware design (or should this be 'Software architecture'), allowing flexibility in cooperating with consortium partners
Custom enclosure to minimize device size
Incorporation of a simple use case with: Multiple (SINTEC) sensors, each of which measure a different biometric parameter / Using a proprietary communication protocol.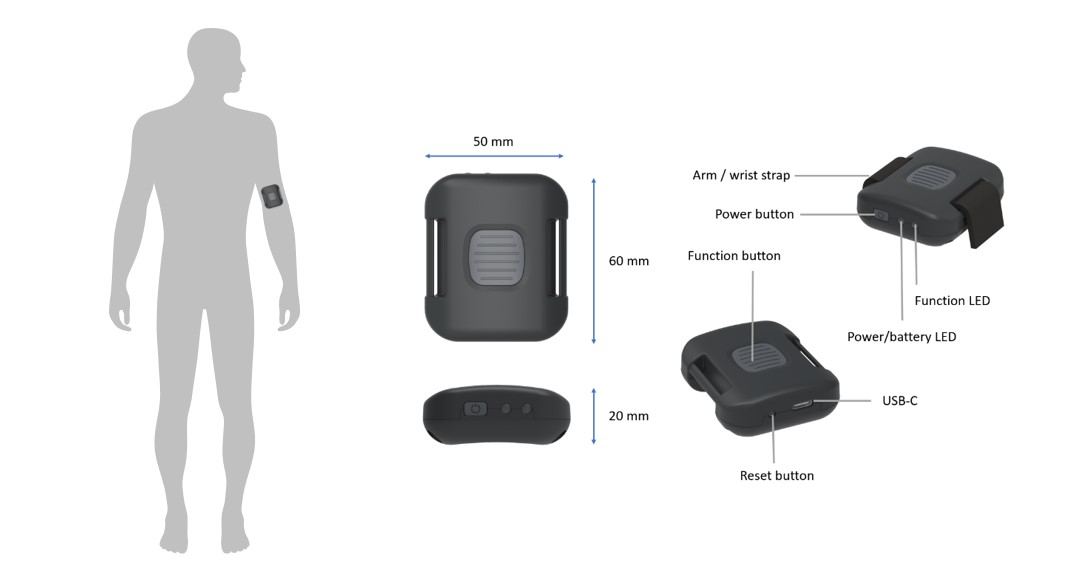 Gateway design, with in user input buttons and feedback LEDs highlighted. As the picture on the left suggests, replacing the strap on the device allows it to be worn on different locations on the body